About Mariette
For 25 years, Mariette Lindstein was a member of the Church of Scientology and worked at their international headquarters two hours east of Los Angeles near Hemet, California. After planning for quite some time, she managed to escape under dramatic circumstances and recreate a normal life, first in the US and then in her childhood city Halmstad in Sweden. Then came the nightmares and anxiety. To overcome it, she began to write about a fictitious sect and attained great success with her Fog Island trilogy.
Mariette was born and raised in 1958 in Halmstad on the west coast of Sweden, an energetic little girl from a creative family. As a youngster she began writing ghost stories that were later developed into short stories published in teenage magazines. When she graduated high school, she planned to become a journalist.
At age 19, she met a young man who was a member of the Church of Scientology. Since Mariette was both adventurous and curious, she did some of their courses and then became a staff member, to be able to do more courses for free. She always thought that she could leave if things didn't work out.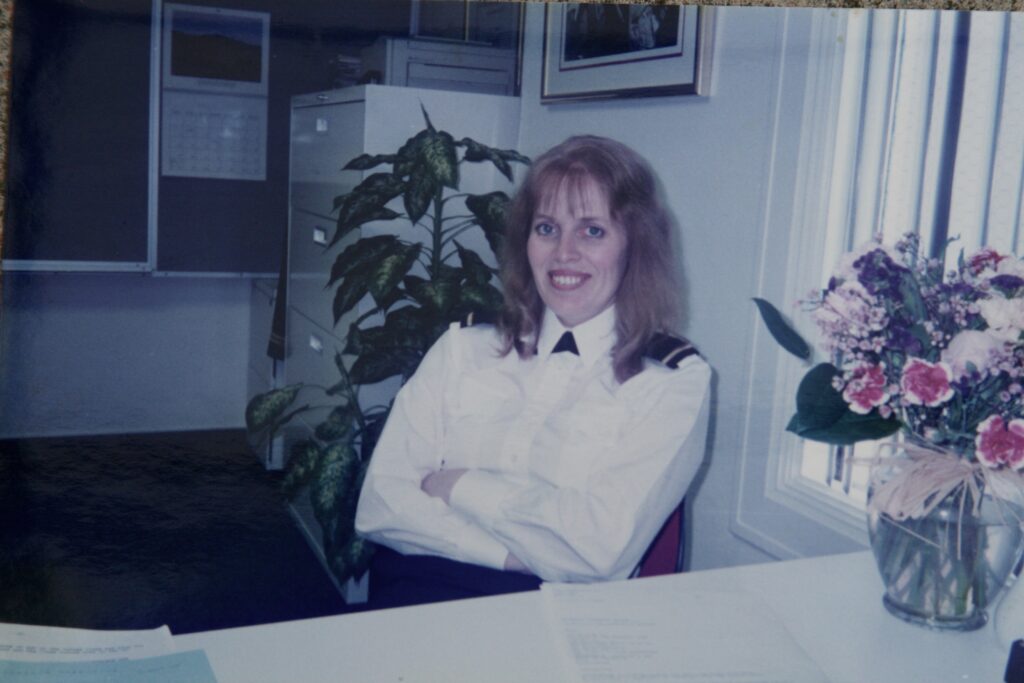 Time passed, she got married, had a son and soon she and her husband were offered work at a higher organization in Copenhagen. A new adventure began. However, it did not last long because they were then asked to move to the US to Scientology headquarters. This required them to join the most elite Scientologists called the Sea Organization, stemming from the years when Scientology founder L. Ron Hubbard, spent time aboard ships plying the Mediterranean. Mariette's parents tried to persuade her not to move, but her sense of adventure won out once again. The Gold Base headquarters in California is impressive, covering more than 500 acres with its own golf course, film studio and production company as well as Scientology's international management units, of which Mariette soon became a part. The high fence that surrounds the property is crowned by knife-like razor wire – officially to keep out the unauthorized even though the spikes pointed inward – and the gates were monitored.
The day that Scientology's leader David Miscavige became violent with a fellow staff member Mariette instantly awoke from her brainwashing. It took several months to plan and carry out the spectacular escape, but she succeeded. After 25 years in the cult, she was finally free.
A new life
Mariette built a new life in California together with her new husband Dan Koon, who had also fled from the church. After several years, they decided to move to Sweden and Halmstad. Mariette worked at a preschool, they rented a little house by the sea and everything should have been peaceful and happy. But then the nightmares came. She dreamed that she was a prisoner again at the base. What had she exposed her son to? Had she wasted 25 years of her life?
A journalist who was writing a book about Scientology interviewed Mariette and, because her life sounded like a thriller, suggested that she should write a thriller about her experiences. The result was her first novel, The Cult on Fog Island, which was honored with the Crimetime Specsavers Award as the best debut novel of 2016. Two later installments, The Cult that Resurrected, and Children of the Cult, are also based on her 25 years in the church.
Today Mariette and Dan live with their three dogs in Marbäck outside Halmstad. Mariette has published a book every year since 2015, has been translated into many languages and the film rights to the Fog Island trilogy have been sold. Despite threats and harassment from the Scientologists, Mariette has chosen to live an open life and she often lectures for schools, authorities and companies about the danger of cults and the cult mindset.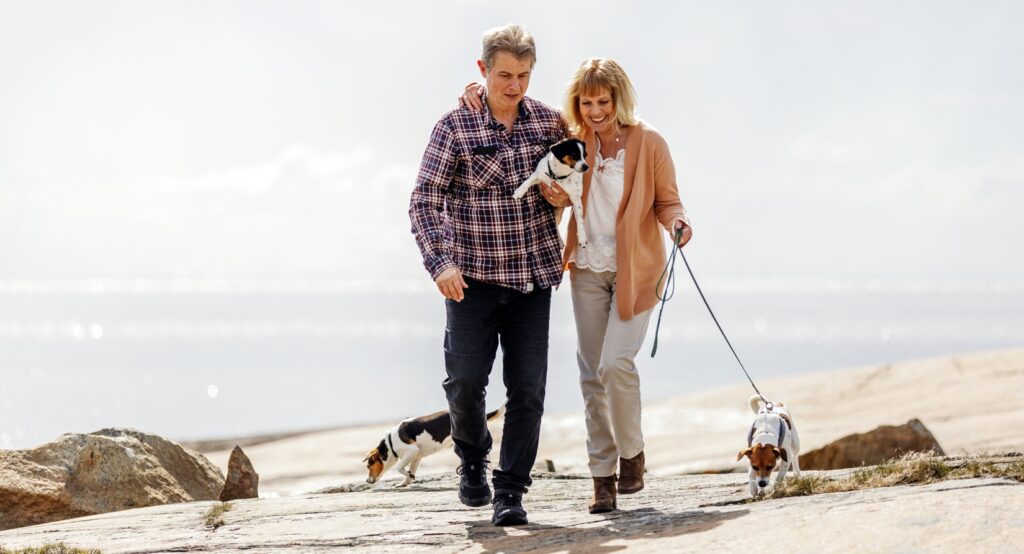 Reviews of Fog Island
"Chillingly, authentic" The Guardian
"An interesting exposition of the psychology and the insidious methods that govern cults" Daily Mail
"A vivid crime novel" The Express
"This intense thriller completely grips you from the off" HEAT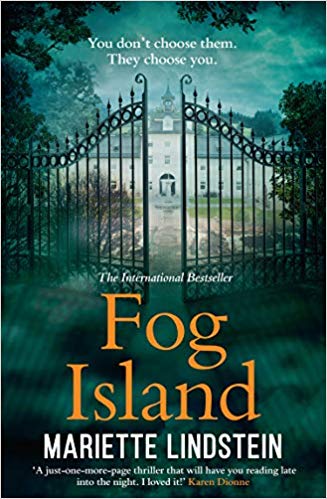 To order Fog Island, please click here:
Amazon.com.
Bibliography
Fog Island, book 1

Film rights sold on option to Good-Eye Production

Poland
The Netherlands
Denmark
Finland
Germany
Norway
Lithuania
Russia
UK
Australia
Canada
Ireland
Czechia
Return to Fog Island, book 2

Film rights sold on option to Good-Eye Production

Poland
The Netherlands
Finland
Germany
Norway
UK
Australia
Canada
Ireland
Denmark
Lithuania
Children of Fog Island, book 3

Film rights sold on option to Good-Eye Production
Poland
The Netherlands
Finland
Germany
UK
Australia
Canada
Ireland
Denmark
Norway
Requiem on Fog Island, book 4
Poland
Germany
The Battle of Fog Island, book 5
Poland
Germany
Beyond Fog Island, book 6
Poland
Germany
The Shadow of Fog Island, book 7
Germany
The White Crypt, book 1
Cracks in the Earth, book 2
Poland
Germany
Contact
For information about Mariette Lindstein's books, please contact her agent Maria Enberg at Enberg Literary Agency: maria (@) enbergagency.se.